You are here
Uptown Girl
While strolling around uptown San Diego, we decided to appreciate the beautiful views at Inn at the Park and shoot some of our fabulous hand-knitted sweaters. This location has a panoramic view of downtown and uptown San Diego as well as a great infinity mirror to shoot multiple angles of your favorite outfit!
Shown below is our Assymetrical Hem Cowl Neck Pullover. This Deep cowl pullover comes with an asymetrical hem, long sleeves and has a color block placement that is most flattering. 100% high quality combed cotton, Delicate Wash. Available flannel/black.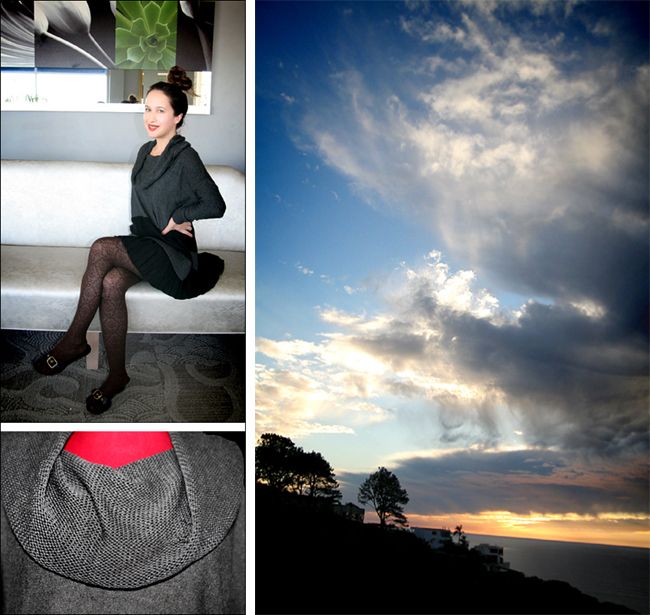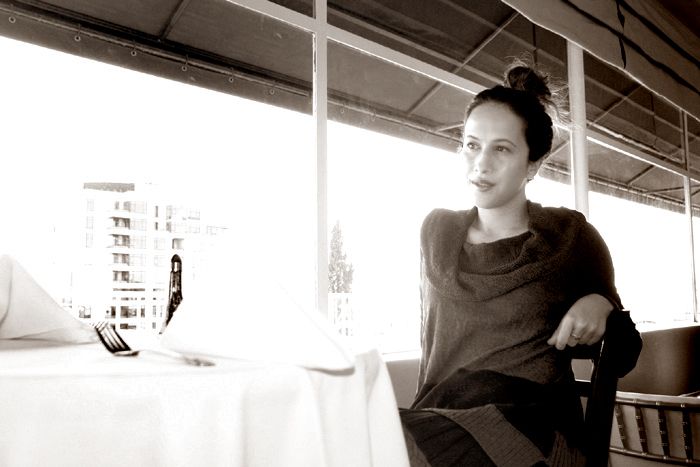 Below is our comfy Mesh Cardigan in Black. A long-sleeve mesh cardigan with a ribbed cuff hem, it also has belt that can be stylized in the back to create a deco look, or take it out entirely and use it for other fun tie ups. 100% high quality combed cotton and washable. Available in black, ecru, papaya zest or white. Pair this with a print scarf, tights and skirt for a fun outfit to wear on the town combating that little bit of chill that seaps in around late afternoon.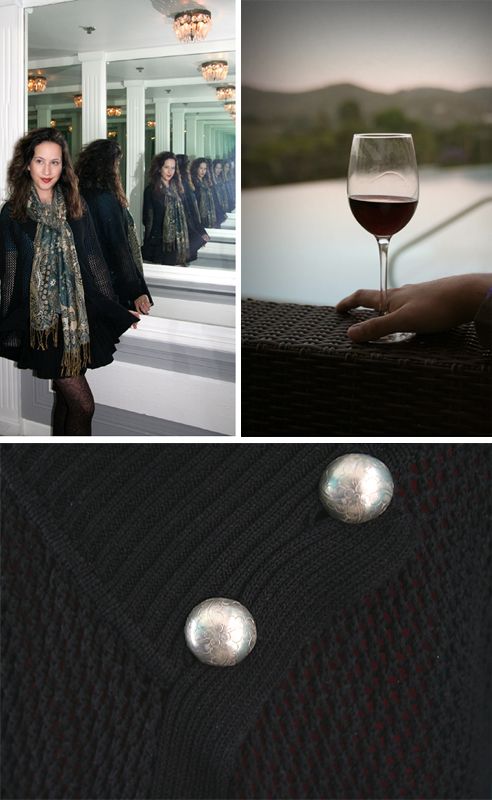 Worn underneath our Mesh Cardigan is a top from our Corinne Coury line. Made of 100% rayon jersey, this top named Karen, is easy to wear with a very soft flattering drapiness that gracefully moves with you. We always love those extra little touches, like this bisom button pocket.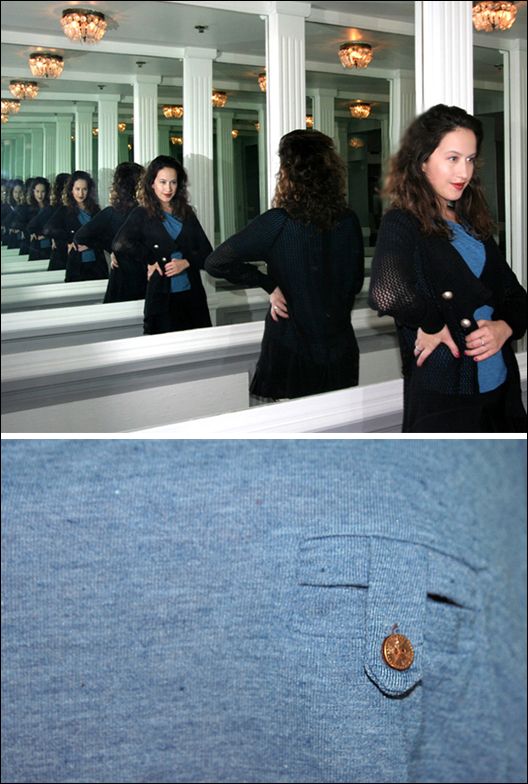 Don't forget about key accessories while putting together your outfits! Scarves and shawls add instant drapery and fine detail to any outfit! Below is our beautiful open work wrap that is one of those unique items that our designer, Corinne, was concerned if shown with her new collection, would get too many orders that her knitters would have a hard time producing on time. So it is being showcased now on Etsy, where you can find many of our vintage pieces. Please check out our ETSY store while you're browsing!
There you can find many of our onesy items that are handcrafted and to be cherished, including adorable baby & toddler hats.